No Thanks, But Thanks!… for my food restrictions

The "short, sweet, and to the point book" I always looked for but never found to help me muddle through food restrictions.  What they are, what goes along with them, how to work with the medical team, how to manage social setting that revolve around food, and of course and place to keep track of all the information.
Received an International Literary Award, from Professional Woman Publishing Company August 2015 for this work.
Now available on Amazon.com in both paperback and Kindle!

You put so much work into this book. I particularly liked the chapter on becoming your own advocate and the charts at the back of the book that help families organize their information and tracking systems. Sometimes parents are so overwhelmed that to start with a system to keep track of personal information starts the process of seeing patterns and answering questions. Great work Brandy." – Anonymous
Are you looking to download the forms from that book to customize?  Find them here:
Co-authored Anthologies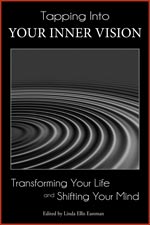 Tapping Into Your Inner Vision: Transforming Your Life and Shifting Your Mind
A self empowerment book designed to help you achieve the vision you have for yourself.  Written by 20 co-authors on various topics.
This book has been designed to provide you, the reader, with strategies and guidelines to help your transformation and personal reinvention move forward smoothly thus providing you with confidence, self-esteem and direction as you step into your next stage
of life.
The Coaching Guru's, Volume II
The Assertive Woman: Confidence, Communication and Charisma
The Female Architect: How to Rebuild Your Life
Ebooks
A step by step guide to help you identify and achieve your optimum healthy lifestyle that you want.
Available on Kindle
5 Healthy Foods to get you started on your journey to a healthier lifestyle.